In the previous article we emphasized the importance of good preparation when starting with EDI. After thorough preparation, you are ready to map out your supply chain landscape and information needs. Learn more about these critical steps towards a successful EDI implementation in this article.
This blog article is part of our white paper:
EDI step-by-step plan, achieve a successful EDI implementation in 10 effective steps.
Download the full white paper >>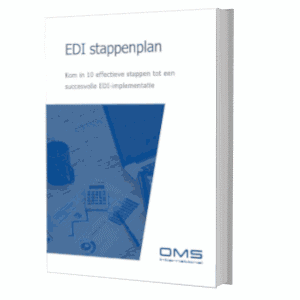 Identify and describe supply chain partners
EDI is all too often about streamlining collaborations with trading partners. That is why an important step is to map out who your trading partners are and how you work with them.
Divide your trading partners into categories and answer the following questions:
What kind of partners do you have? And what value do they add? Divide your partners into logical categories, so that you get a clear overview.
With which partners do you share automated data? And with which ones not (yet)?
Which partners use EDI or otherwise share information with suppliers and/or customers? (XML for example). How do they do that?
Which partners do you share the largest number of business transactions with?
Which partners do you have a long-term relationship with?
For which partners is EDI (probably) unreachable? (due to scale and/or budget)
Map out the information need
Record what information is needed to achieve your goals. What information do you need from your partners? What information do your partners need from you? Do not start from the current situation, but from the ideal situation. Also think about information that is not currently available, but that could be of added value in the process and preferably also for the (end) customer. This helps to strengthen your competitive position in the future.
Answer the following questions:
What minimum information do you need from partners? (by partner category)
What information do you need to improve collaboration?
Which information is not (yet) available, but is desired?
What information will you share? And in which direction? (back, forth, or back-and-forth). Which document types belong to this?
Involve your supply chain partners
Last but not least: EDI is about collaboration and of course this comes from two directions. Therefore, do not think from your proverbial 'ivory tower' what the collaborations should look like, but actively discuss (and brainstorm!) with your customers and suppliers.
Picture this:
Which partners are open to intensifying/improving cooperation?
What are the (im)possibilities of partners (budget, systems, etc.)
What are the motives/goals of your supply chain partners? To what extent do those goals match yours?
What ideas do your partners have for improving supply chain collaboration? Do they fit your ideas?
Need help mapping out this information?
Finding the right answers to the questions in this article is not easy, especially when your organization operates in a complex supply chain landscape. We understand this. Our experienced consultants and technical specialists are happy to help you.In addition to technical knowledge, our team has many years of experience in solving information issues in the field of supply chain collaborations, logistics and data integration.
Would you like to talk with us? We would be happy to discuss your specific EDI and supply chain issues with you.
Process improvement plan
After you have gathered the above crucial information, it is completely clear what you want to achieve. Then you can move on to the next step: mapping out how far you are from the desired situation. Only then can you determine what is needed to achieve your goal(s).
Read how to do this in our article about the EDI process improvement plan using the As is – To be model. All 10 steps to a successful EDI implementation can be found together in one PDF document in our white paper EDI step-by-step plan.